Jasper Cook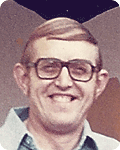 Born in Cheltenham in 1934, Jasper Cook (Phillip Gordon Cook) has served football, and particularly football in Gloucestershire, as a coach and administrator for over fifty years. He has lived in the town all his life apart from a period of National Service between 1954 and 1956 where he served as a Regimental Intelligence Clerk in the Royal Horse Guards. A fellow Horse Guard at the time was none other than World Cup winner Jackie Charlton.
When Jasper came out of the army he went to work for a company in Cheltenham whose Commercial Sales Manager was Ted Croker – later to become Secretary of the F.A. He also concentrated on gaining his F.A. coaching certificates before becoming manager of the county under-18 side.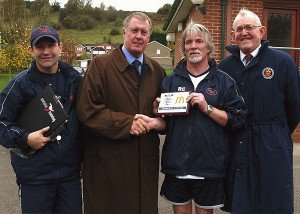 In the early 1960's Jasper became manager of Cheltenham Town reserves and youth team. Appointed by club manager Dennis Allen, he would also serve under 1966 England World Cup squad member Terry Paine.
Jasper would later become chairman of Gloucestershire Football Association, and be the recipient of a long-service award from the Football Association. A Cheltenham Town fan through-and-through, he has served the club as Commercial Manager and today welcomes visiting team officials and their guests as Boardroom Host for the club.